Illinois Agriculture Speaker and Comedian
Stories of farming and farm life tailored for agricultural events. You'll enjoy tales of feeding hogs, raising crops, and keeping the farm equipment together with duct tape, bailing wire, and WD-40.
Nationally-touring agriculture speaker and comedian Jerry Carroll has recently performed in: Champaign, Chicago, Effingham, Golden, Kankakee, Macomb, Morrison, Mount Vernon, Mt. Carmel, Mt. Vernon, Ottawa, Peoria, Pinckneyville, Quincy, Sandwich, Springfield, IL and other cities.
Recent Reviews from Illinois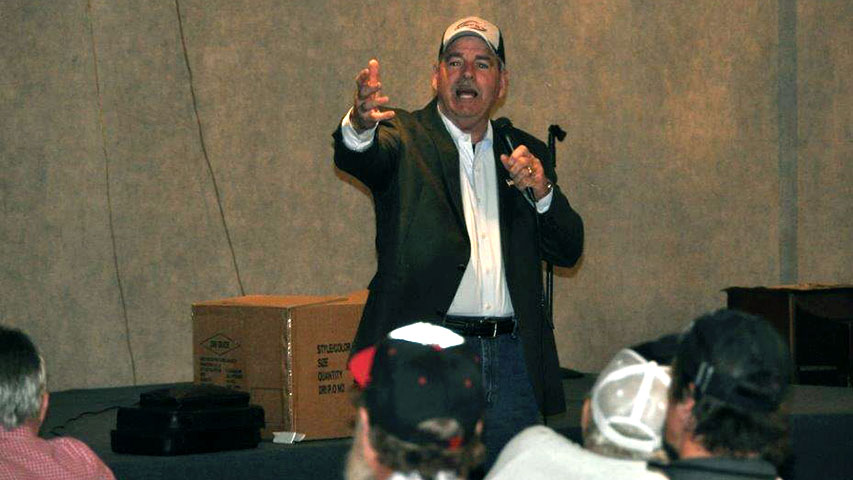 Agronomy Appreciation Dinner in Ottawa, IL
Jerry Carroll stayed engaged with the audience and could relate to the same experiences they have had in their personal life. He has a unique way of finding humor in day to day on the farm activities. Jerry understood our industry and has done many of the same things we have. He had the crowd laughing like crazy! I would consider having him back and would recommend him to all the farming industry."
- Event Planner, GRAINCO FS, Inc.
Farmer Appreciation Breakfast in Mt. Carmel, IL
Jerry Carroll arrived early for our farmer appreciation breakfast, visited with our guests, and then delivered an outstanding performance. He is extremely funny and had the whole room laughing. I would highly recommend Jerry for any event you are planning."
- President & CEO, First National Bank of Allendale
Annual Meeting in Sandwich, IL
Jerry Carroll was hilarious. Best entertainment in a long time. Super pleased with him and his show. Would recommend to anyone."
- President, Kendall-Grundy Beef Association
Top Producer Meeting in Mt. Vernon, IL
Jerry Carroll did a bang up job. He arrived at our meeting 30 minutes prior to dinner. He mixed with the crowd before and after the meeting. He even worked one of our products into his presentation. He told good, down-to-earth stories, one right after the other. People actually had tears of laughter rolling down their cheeks. Everyone has raved about him since his program. I would recommend him to anybody for an after dinner speaker. He is all country. We might try to have him back next year."
- Divisional Seed Manager, Crop Production Services
Crop Insurance Academy in Champaign, IL

Summer Conference in Chicago, IL
Jerry Caroll was great. He was always on time and well prepared. He did a great job entertaining our group and had a good message, as well."
- Sr Business Development Officer, ProPartners Financial
Annual Banquet in Morrison, IL
The banquet entertainment from Jerry Carroll was a huge success. I have had so many people comment on how they connected with Jerry and actually got his message. They really did appreciate the opportunity to listen to his stories growing up and relating to him. His closing was my favorite part of the whole show, he brought up the part about Paul Harvey's speech God Made A Farmer. Thank you again. If you need any references for his future engagements please don't hesitate to use my name."
- Board of Directors, Whiteside County Cattlemen's Assn
National No-Tillage Conference in Springfield, IL
Jerry Carroll really connected with our farmers. I really enjoyed talking with him over dinner and I had numerous positive comments about his humor. These are rural, down-to-earth folks who like good, clean humor and Jerry delivered. One of my manufacturer customers left me the following note: 'Banquet was great and I think I laughed more that night than I have in the last year.'"
- Executive Editor, No-Till Farmer / Lessiter Publications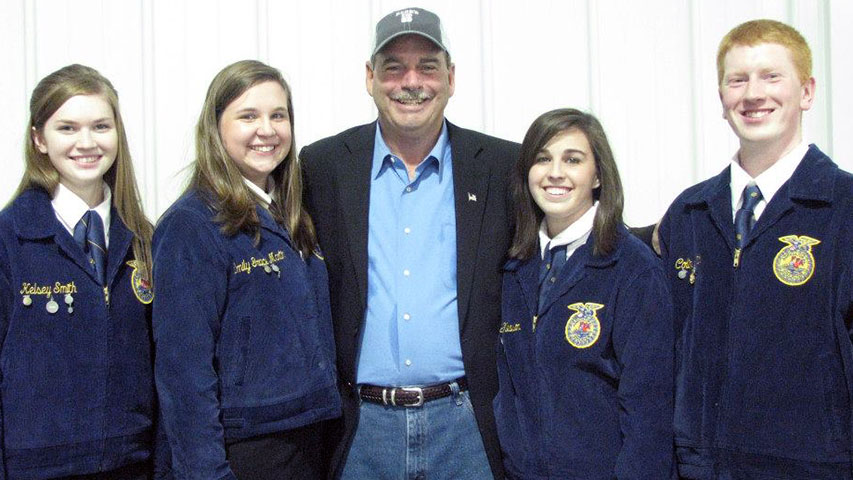 Annual Tractor Drive and Banquet in Pinckneyville, IL
Jerry Carroll did a great job of entertaining our guests. He arrived early, toured the Museum and visited with the crowd both before and after the program. He kept everyone entertained. We were very satisfied and will consider having him again."
- Event Planner, Illinois Rural Heritage Museum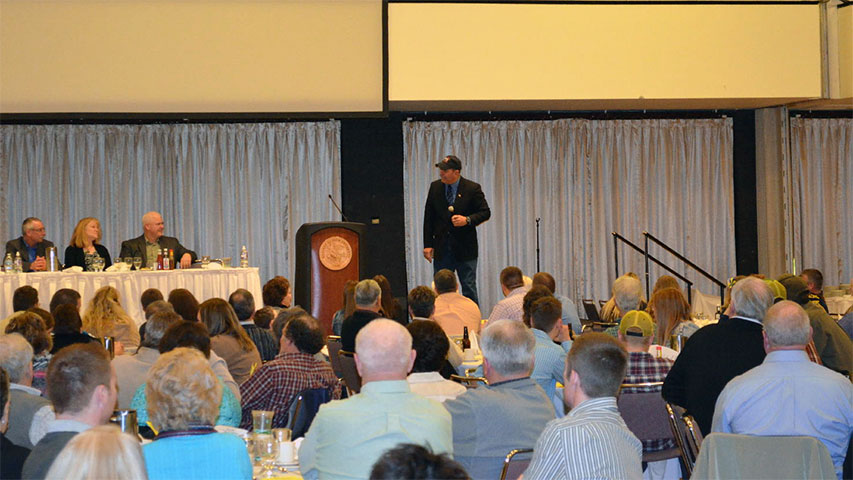 Annual Banquet in Macomb, IL
Jerry Carroll was a great fit for our audience. He was able to relate very well with the crowd. Everyone enjoyed him and had a great time. Plus, he was very easy to work with."
- President, Tri-County Cattlemen's Association
Ag Professional Breakfast in Kankakee, IL
We loved Jerry Carroll's humor and he was great to work with. He even took time out to go through the Livestock Barns! Great job."
- Manager, Kankakee County Fair
Annual Stockholders Meeting in Effingham, IL
Everyone in attendance enjoyed Jerry Carroll's performance. He arrived early and met all the Board Members. It was nice meeting him and he was a pleasure to talk to. His stories were relateable and very entertaining."
- Office Manager, Effingham Equity