Oregon Agriculture Speaker and Comedian
Stories of farming and farm life tailored for agricultural events. You'll enjoy tales of feeding hogs, raising crops, and keeping the farm equipment together with duct tape, bailing wire, and WD-40.
Nationally-touring agriculture speaker and comedian Jerry Carroll has recently performed in: Moro, Pendleton, Salem, OR and other cities.
Recent Reviews from Oregon
Annual Meeting in Moro, OR
4 stars - Very Satisfied"
- Controller, Mid Columbia Producers, Inc.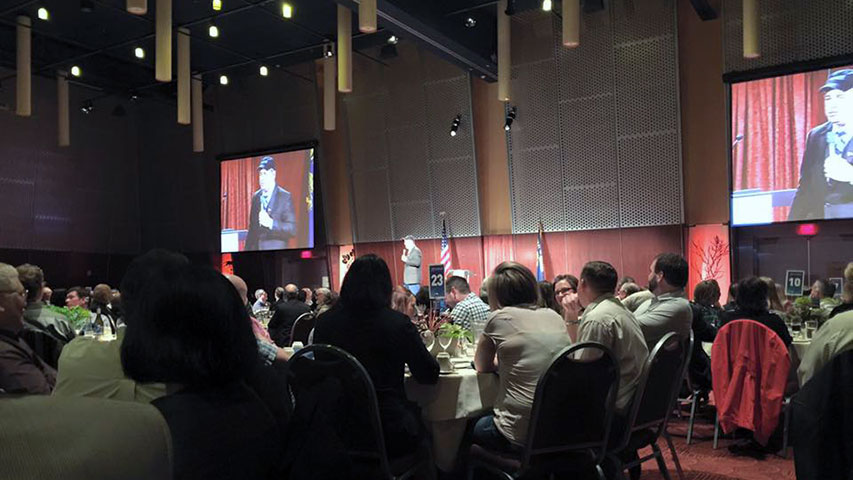 SAIF Agri-Business Banquet in Salem, OR
Jerry Carroll did a wonderful job at our Agri-Business Banquet! He was there well in advance to make sure everything was setup and the stage/audio-visual was to his liking. He had a message that resonated with a conservative, but diverse audience. Making a crowd of 550 have a great time is no easy task! Thank you so much."
- Director of Events and Programs, Salem Area Chamber of Commerce
SAIF Corporation Agri-Business Banquet in Salem, OR
Jerry Carroll was so much fun to work with. He was pleasant, friendly and very accommodating. He was professional and prompt, and even when working on event setup he had us all laughing. The crowd responded VERY well to him and the Title Sponsor of the event is asking for a revisit from him in a couple of years. All around just a terrific person and performer. Can't thank you enough."
- Events & Programs Manager, Salem Area Chamber of Commerce
Annual Shareholders Meeting in Pendleton, OR
Great guy! Professional and entertaining! We enjoyed Jerry Carroll."
- Executive Assistant, Pendleton Grain Growers, Inc